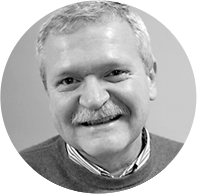 Angus Campbell
Executive Director
Caregiving changed my life. I had the privilege of looking after my late partner for over a year who had suddenly become a paraplegic. After his death, I decided to change my career path from Information Technology, Finance and Project Management to the not-for-profit sector. I have worked at the AIDS Coalition of Nova Scotia, the Hepatitis Outreach Society, and the Halifax Sexual Health Centre in health promotion and management.
I continue to be involved with education, research, and advisory committees. My personal "Caregiving for People with HIV/AIDS" presentation has been well received by over 500 persons, primarily nursing students and healthcare professionals. Many commented that this very personal story opened their eyes to issues that can affect caregivers and care recipients.
After starting with Caregivers Nova Scotia in 2012 as Operations Manager, I quickly felt at home and I enjoy the exciting and challenging work. As the Executive Director since March 2013, I am very proud of our organization, and especially my team of colleagues. We continue to expand our programs and services to meet the needs of Nova Scotia's unpaid caregivers.
Angus Campbell is currently on leave.
If you have any questions, concerns, or comments, please contact Jenny Theriault, Acting Executive Director Operations@CaregiversNS.org | 902.421.7390 or 1.877.488.7390